studio velocity presents a multipurpose facility in okazaki-city, japan. the 'aichi sangyo university educational center language and IT' contains a language study lab, IT center, presentation space, lounge, and bus shelter. studio velocity preserves the pastoral integrity of the expansive, sloping site as the programmatic requirements of the client called for minimal conditioned space. initially, a 3500 square-meter courtyard was formed through a clustering of the programs together within a 'box' boundary. this gesture distances the occupants from the surrounding buildings and creates an environment which encourages prolonged visits. maintaining this perimeter and inward-looking organization, the conditioned areas were distributed in plan along an implied grid. thickened programmatic nodes are linked by covered, semi-exterior corridors while interstitial courtyards offer green space.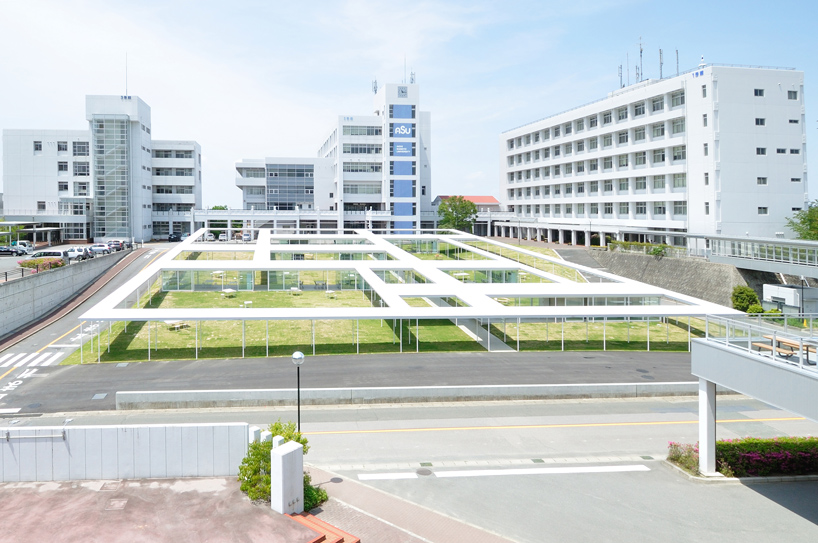 images courtesy of studio velocity
the resulting project respects the natural elements of the site while exhibiting a rigorous geometric sensibility. studio velocity illustrates: 'our goal was to create a single environment where people could play soccer on grass, read beneath a roof, and use computers with friends: an environment where indoor and outdoor activities blend seamlessly.'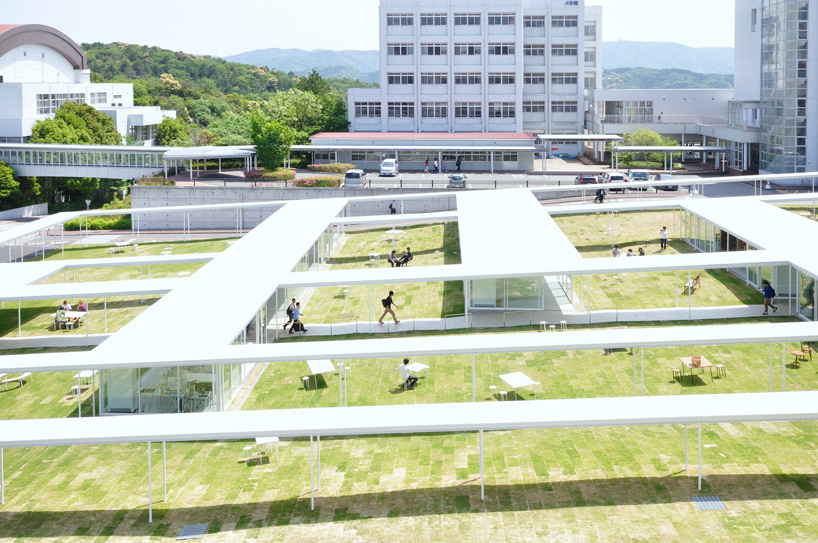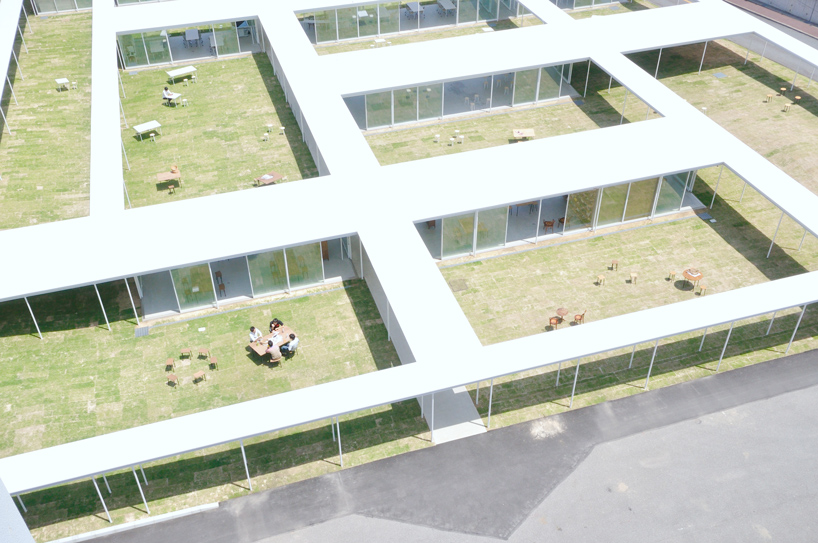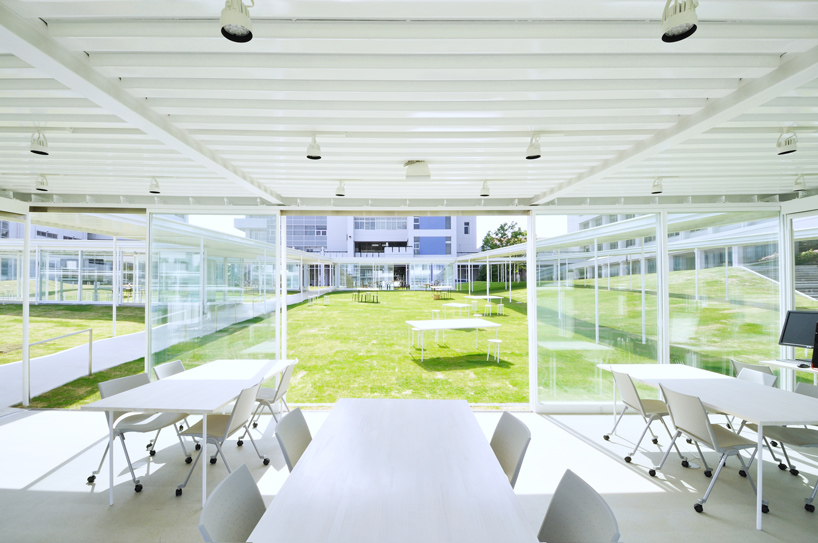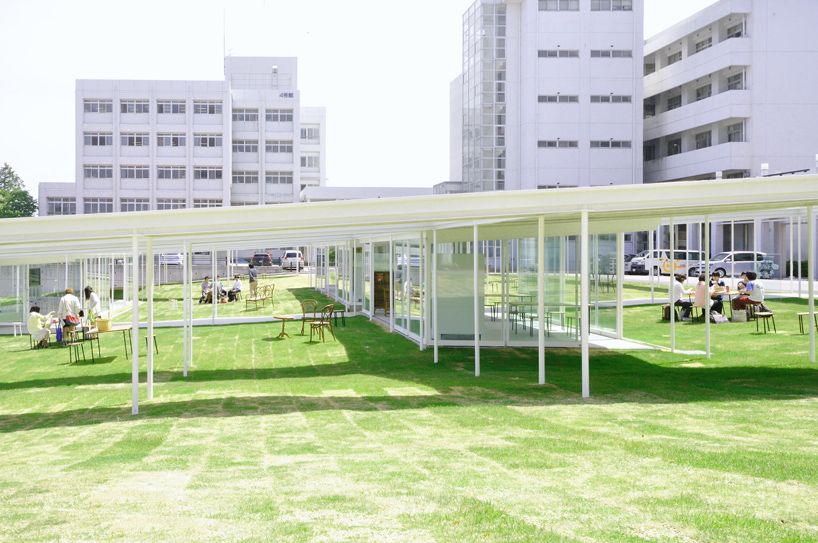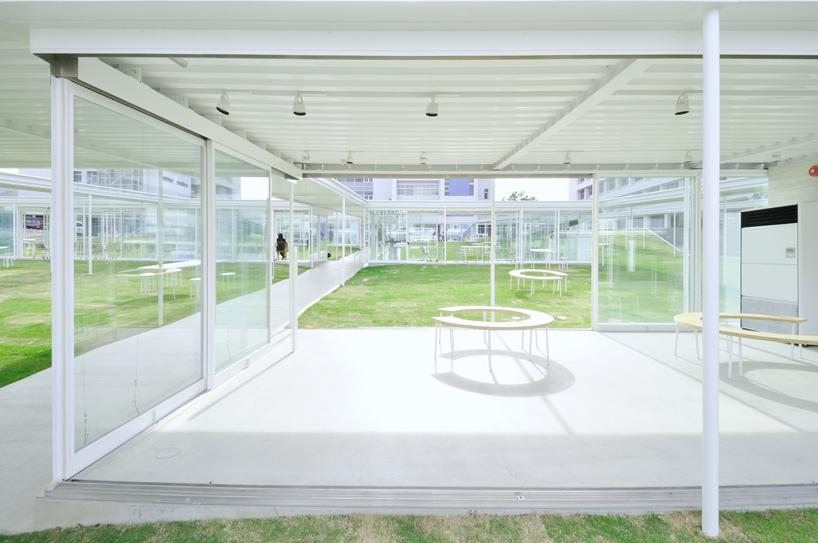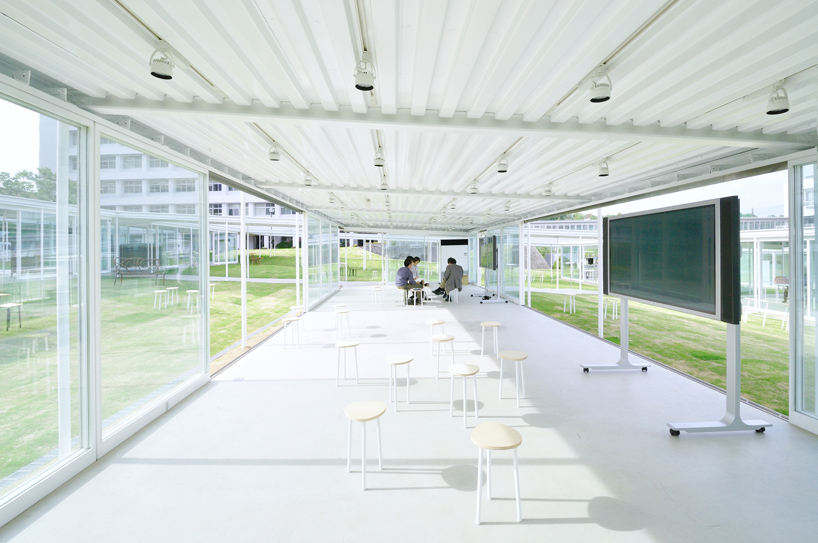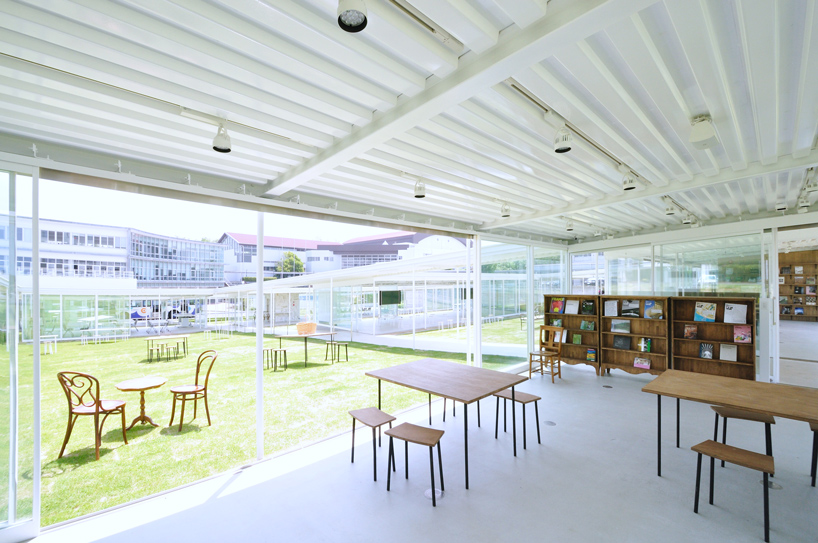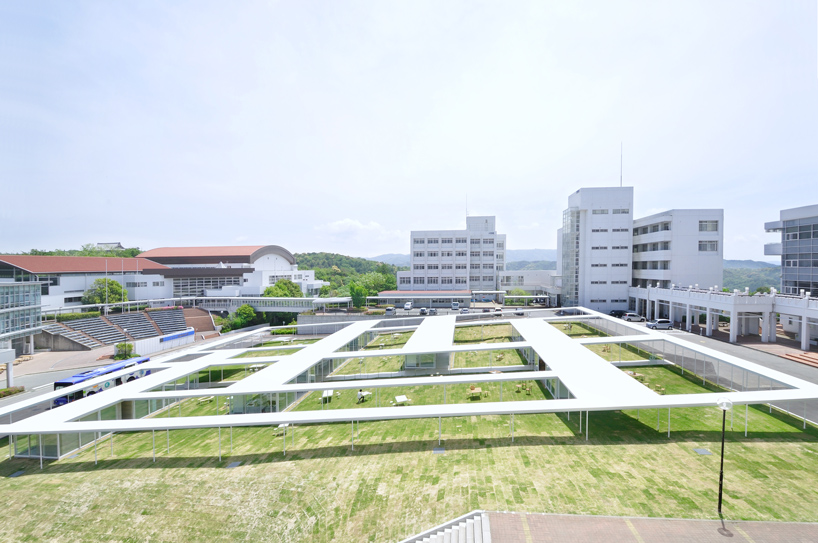 project info:
location: okazaki-city, aichi
structural engineers: atsushi fujio, fujio and associates
principal use: university
site area: 160439.44 m2
building area: 1200 m2
total floor area: 502 m2
structure: steel frame
completion: december 2012
The post studio velocity maintains green space with gridded university center appeared first on Architecture Admirers.