transforming an old bread factory in helsinki, studio joanna laajisto has created a new home for finnish advertising agency bob the robot. the project began with the client wishing for an office space that broke away from traditions, and challenged this aim with a modest budget. the result, called 'house of bobs', references a private club where both employees and customers feel privileged to be a member.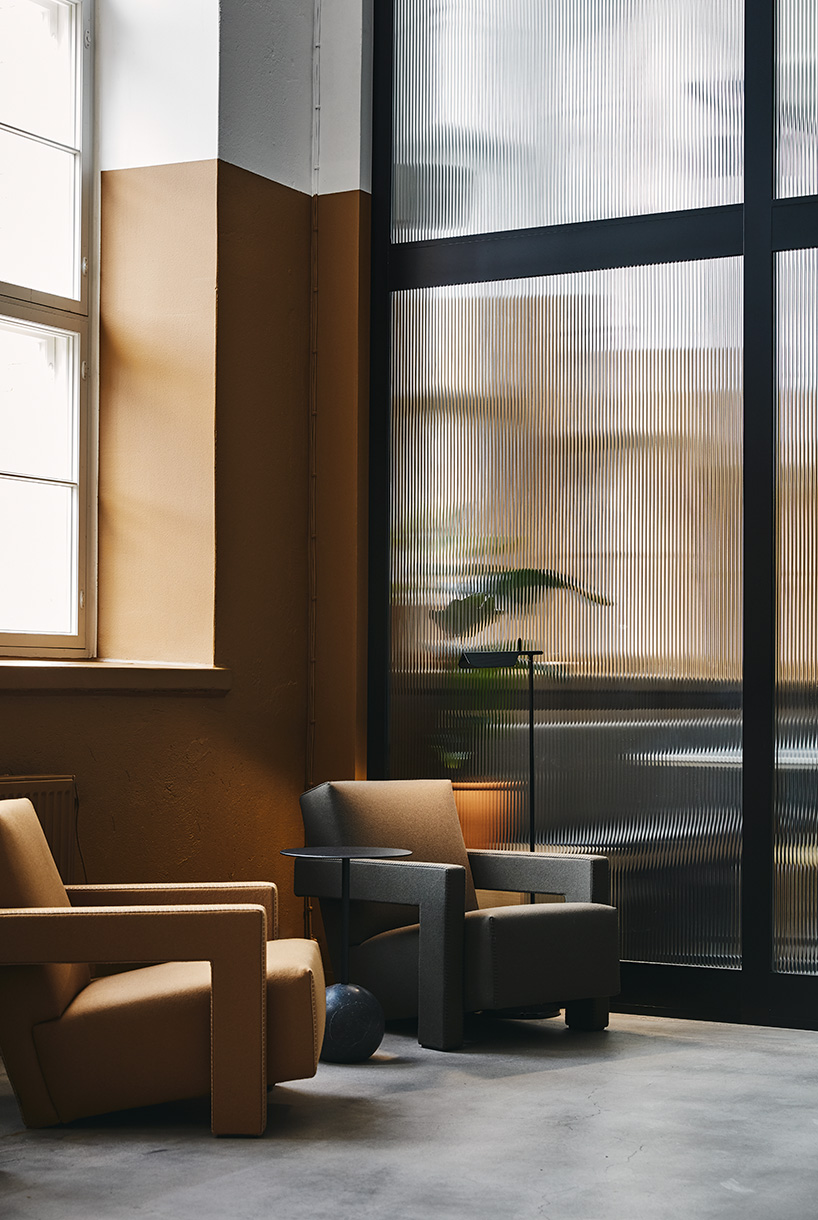 all images courtesy of studio joanna laajisto
the over six-meter high industrial space, totalling 1,500 sqm, is divided into public and private areas to ensure interactions on many different levels. at the entrance, public spaces like the lobby and cafe encourage employees and customers to mingle. meeting rooms are situated along the long corridor that leads to the rear. here, as well as on the second floor loft, are spaces specifically for employees only.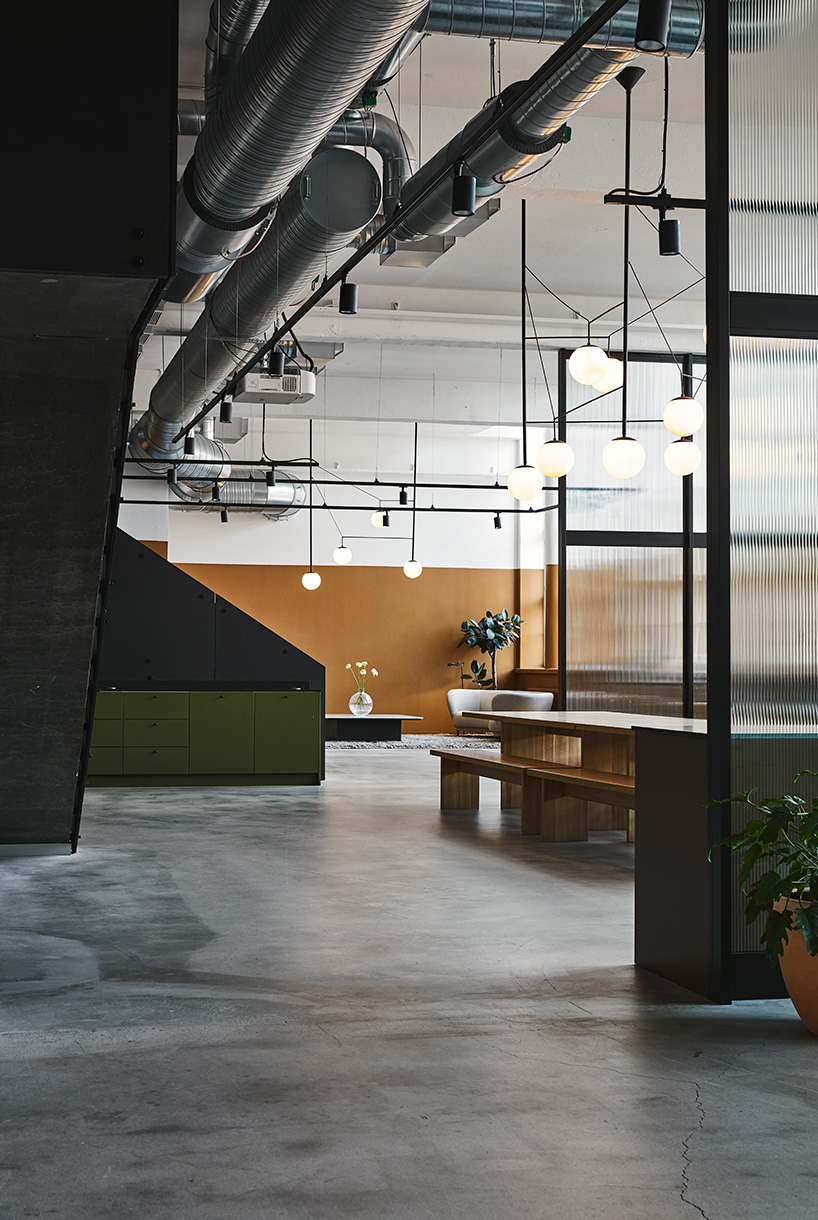 'in today's creative office employees like to change the place and way they work multiple times a day, so it is important to accommodate this into the office design,' says joanna laajisto, lead designers of the project. 'some dedicated team areas with electronic tables are located in the private side, but there is also a large lounge area with different seating arrangements for work, team meetings and more confidential conversations. the café space in the office is also a popular spot for working.'
to further provide this sense of community yet members-only feeling, bob the robot's office includes materials and design elements that are more common to hospitality than workspaces. to start with, large custom chandeliers give character to the public areas, whilst fluted glass panels act as the walls for the meeting rooms. and, whereas natural MDF with black oil used for the stair rails, millwork with lo-grade carrara marble is used throughout. finally, high quality furniture – seen as long-term investments for the agency – completes the interiors.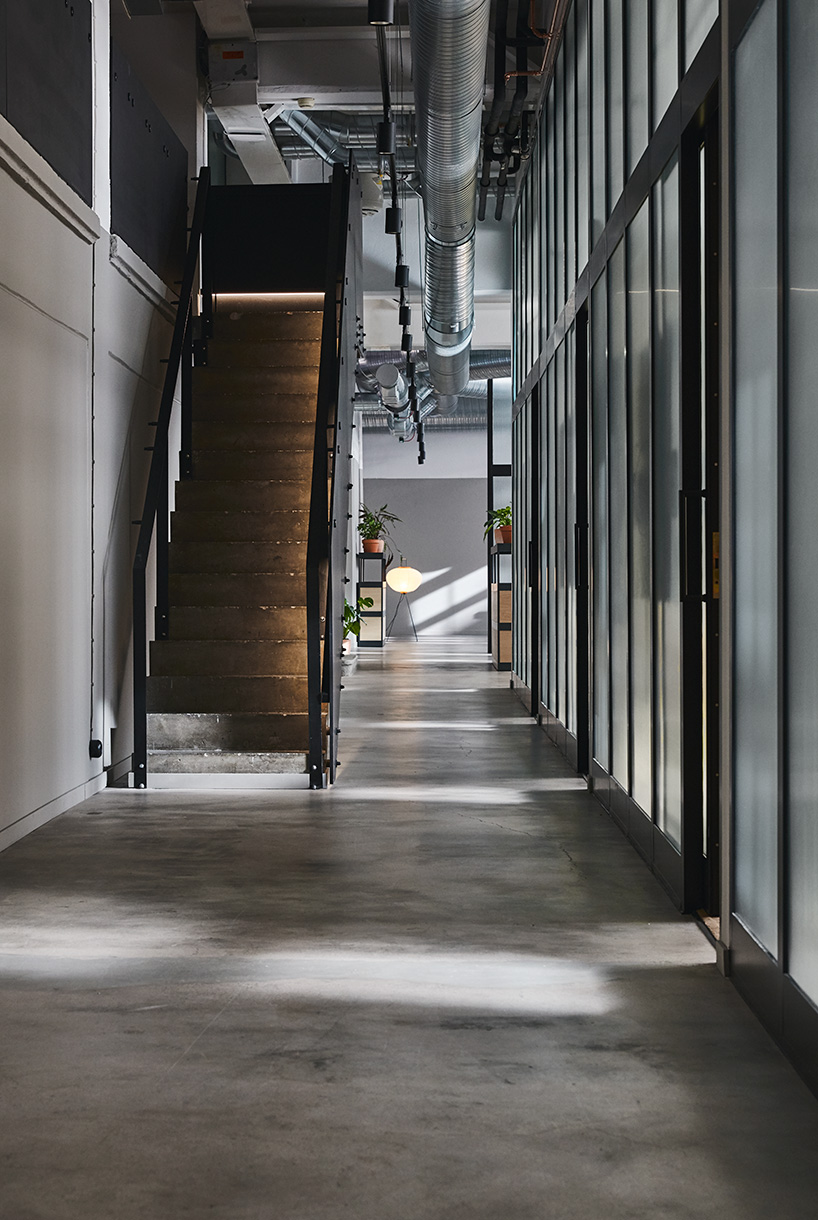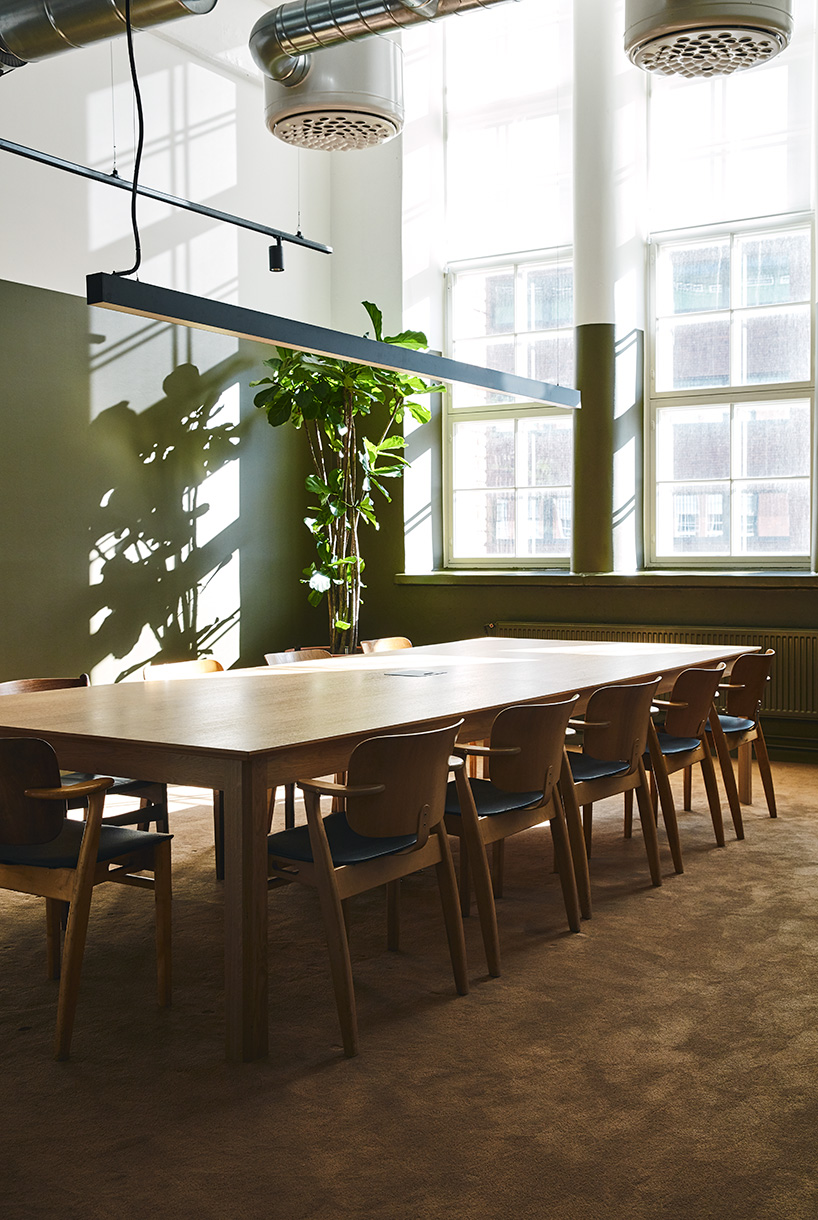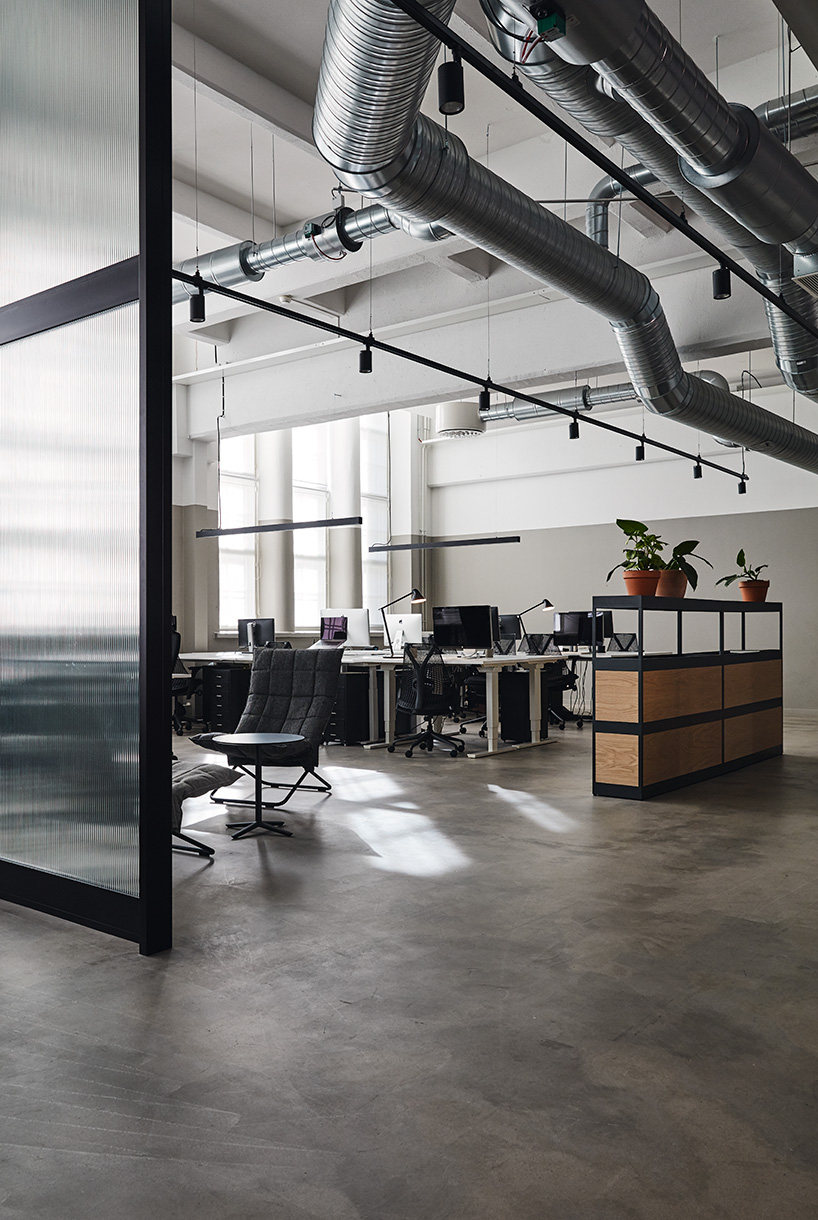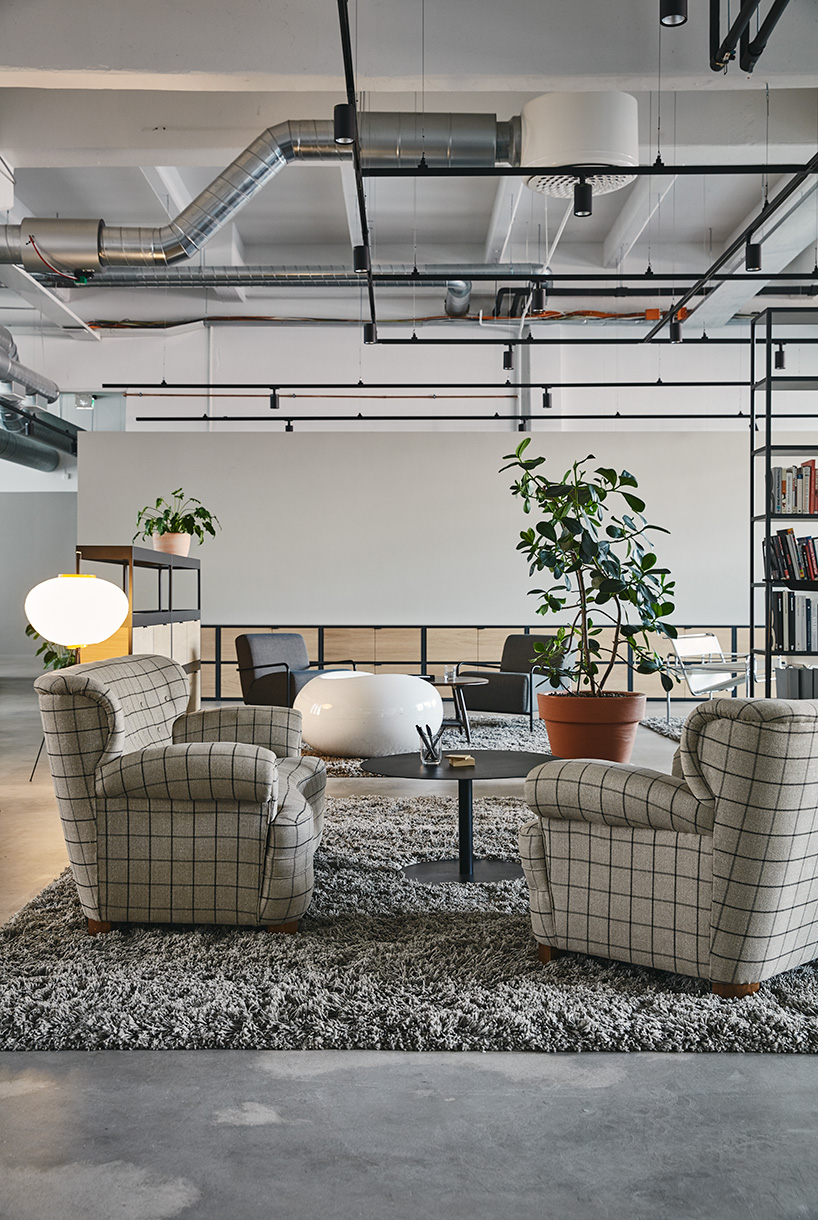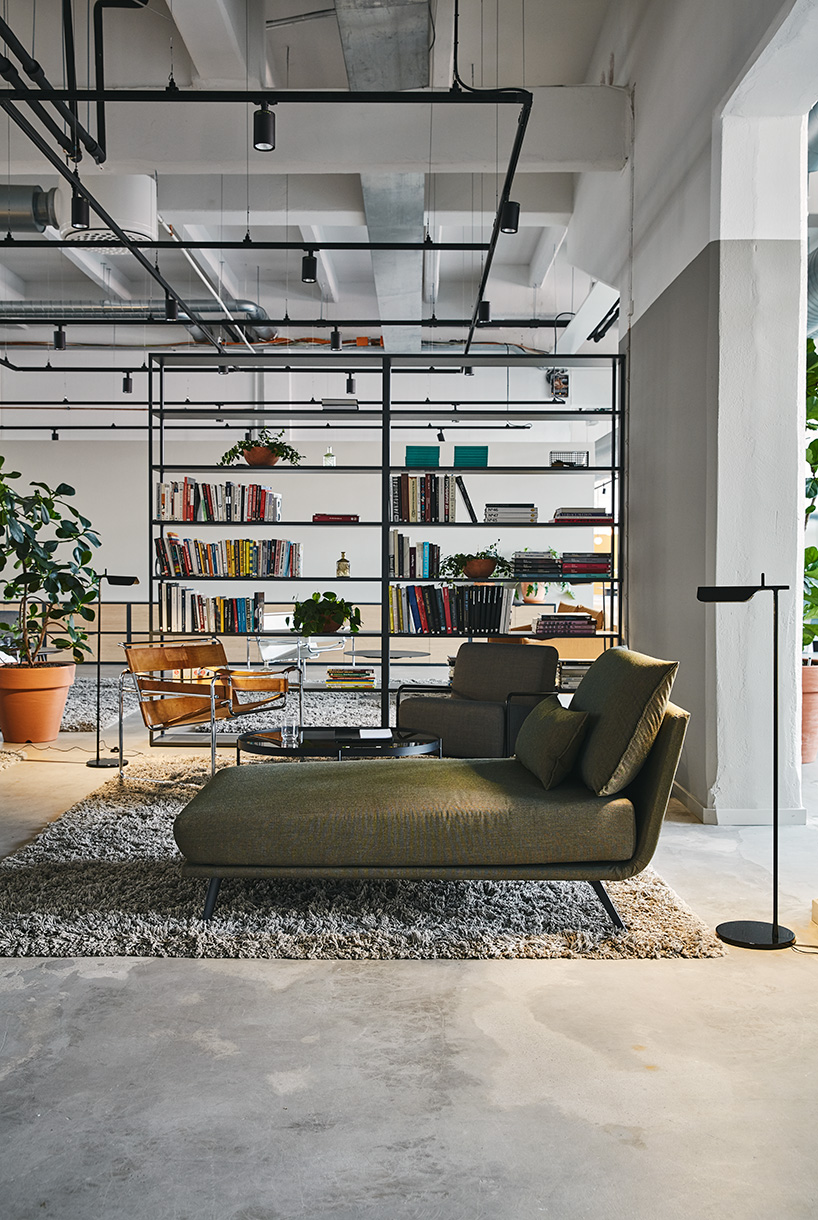 The post joanna laajisto creates obtainable members-only office for bob the robot appeared first on Architecture Admirers.