this simple and comfortable 'itaipu house', located in a condominium near lago sul in brasil, is an efficient, low-cost building owned by a young family of public agents looking for a home that would offer an enhanced connection with nature and a positive family cohesion. designed by local architect samuel lamas, the implantation of the house disposes generous distances from the plot boundary and preserves native trees of the cerrado region. the silent architecture in human scale is in harmony with the surroundings and the spaces positioned according to a functional logic guarantee amplitude and connection with the exterior by full-height glazing that faces out onto gardens in every façade.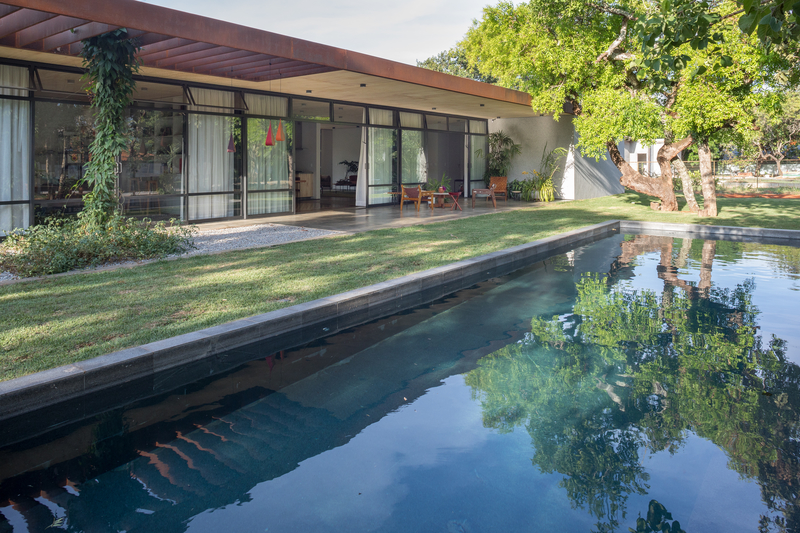 the living room in lamas' house welcomes the two main garden views, and the wall that divides it from the kitchen visually preserves the cooking area. the kitchen is the heart of the house, while a colorful tile carpet with traditional motifs defines the dining place. the atelier, separated by a multifunctional furniture that also serves the kitchen, has a playful use for the couple and its position allows them to look after the children playing in the garden. the bedrooms face east, while the master suite has independent access.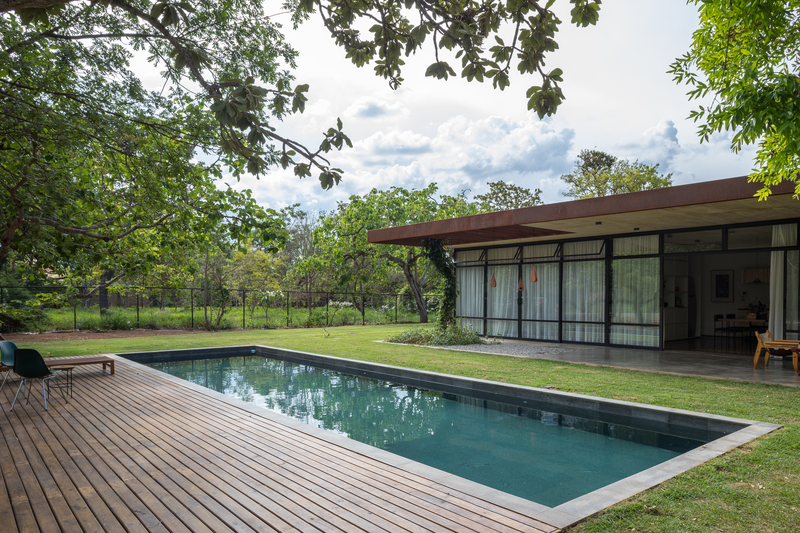 walls ensure privacy for the residents while protecting the interior from excessive sunlight. the garage, positioned at the west side, has a perforated panel for constant ventilation in the service and storage area. the pool is tucked away from the house to remain in the sun and the wood deck under the shade of the trees defines an open-air living space.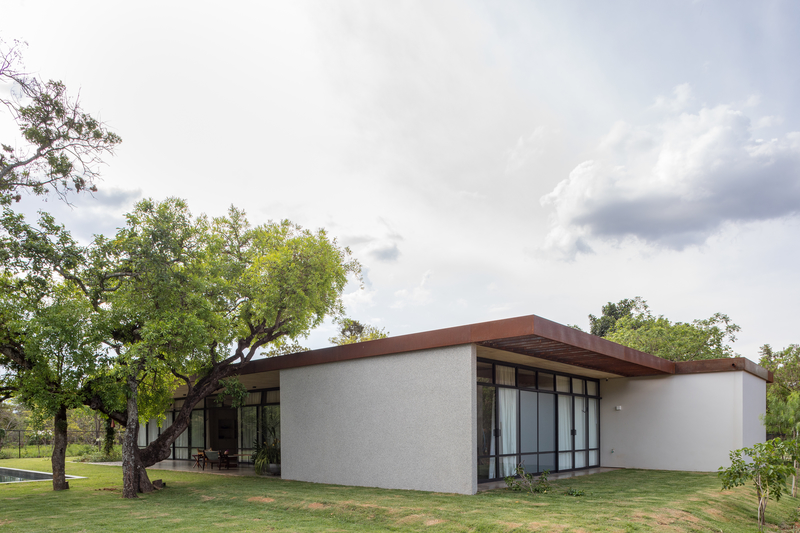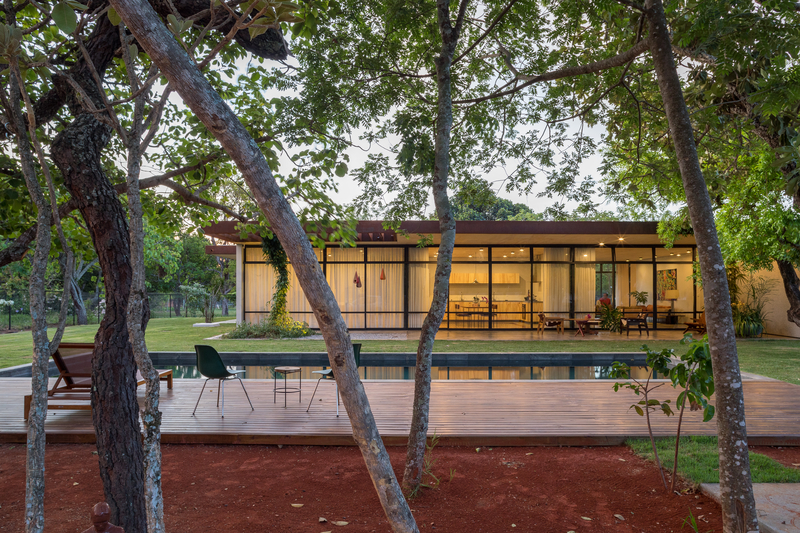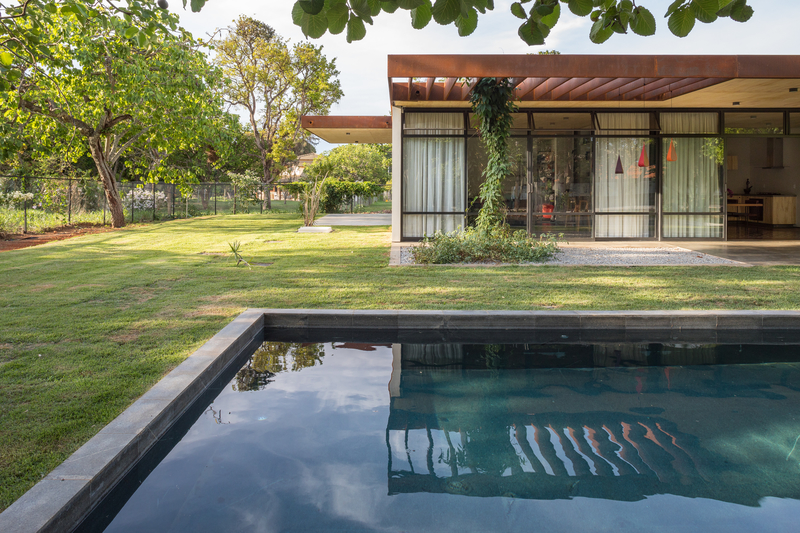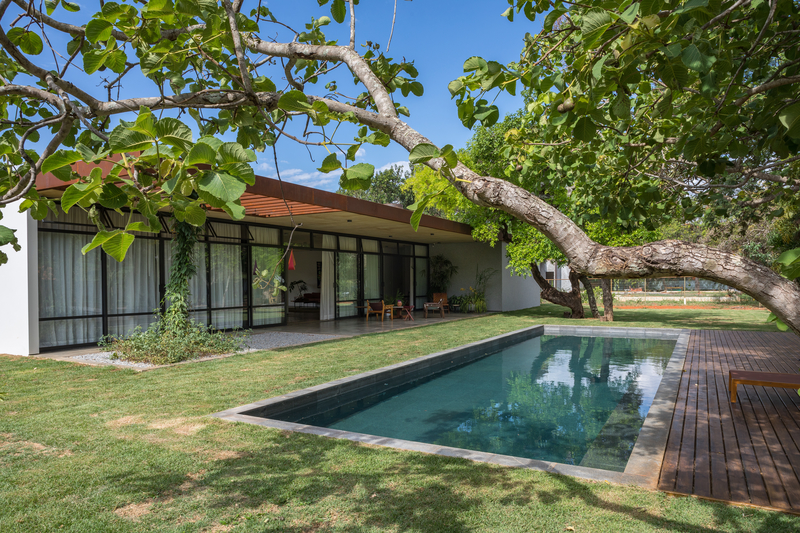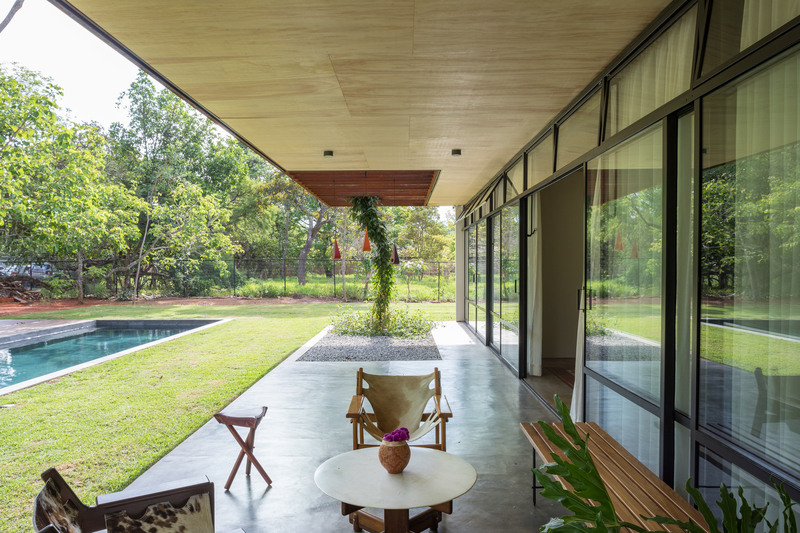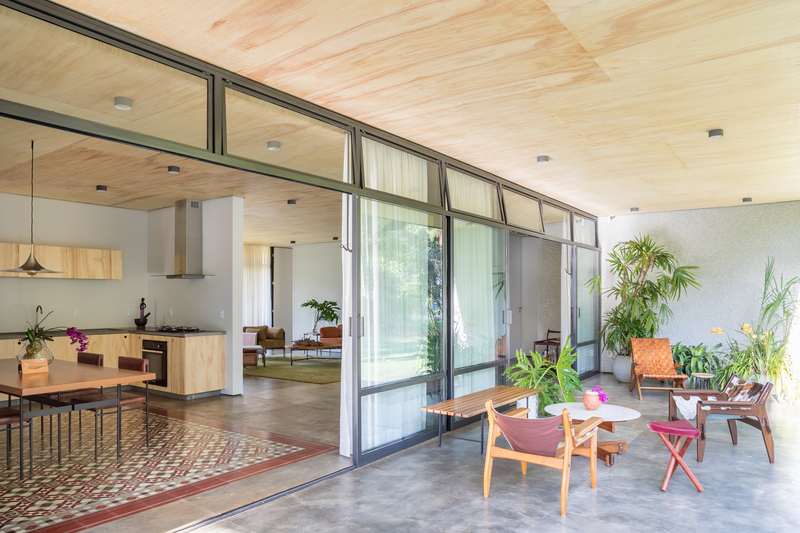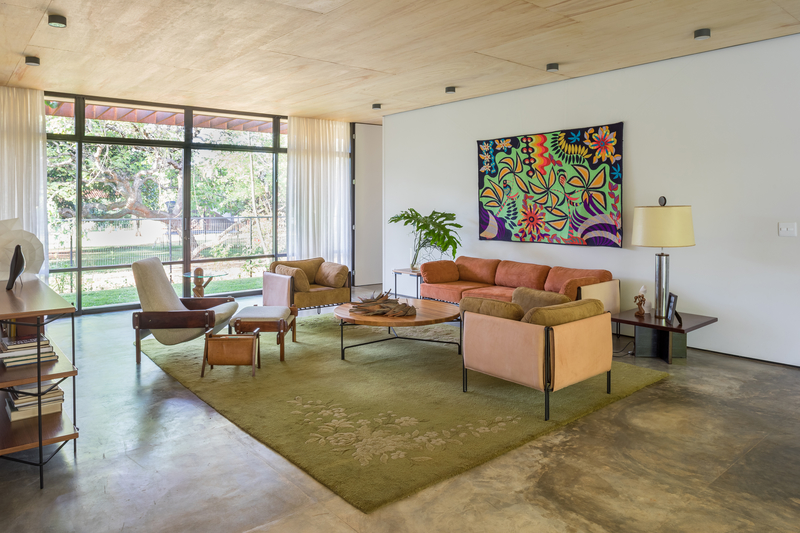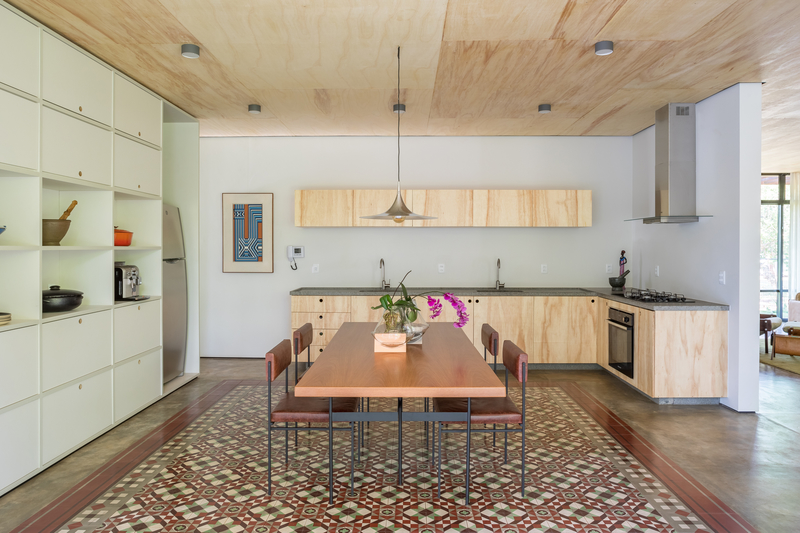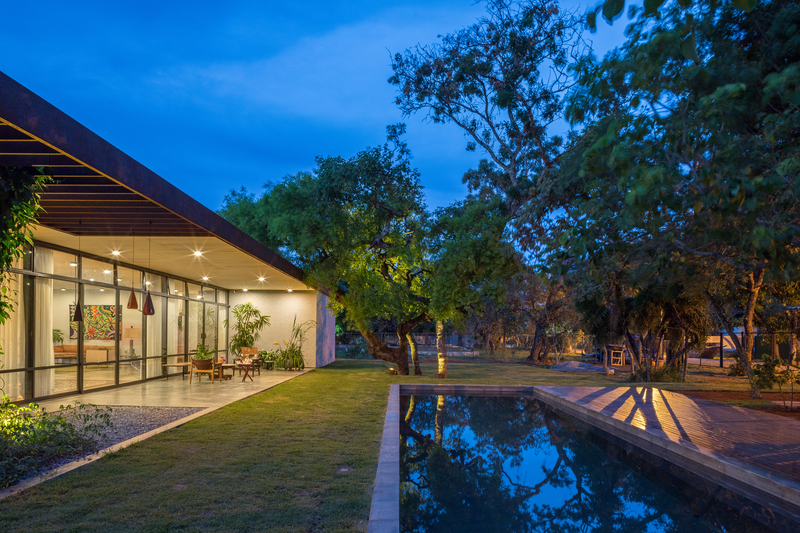 The post translucent house in brasil by samuel lamas offers enhanced connection with nature appeared first on Architecture Admirers.