designed by osaka-based studio arbol, the family house in takarazuka city aims at providing a sense of natural beauty throughout the spaces. the monolithic structure's sloped roof descends from north to south, where an open courtyard fenced with metal pillars is located.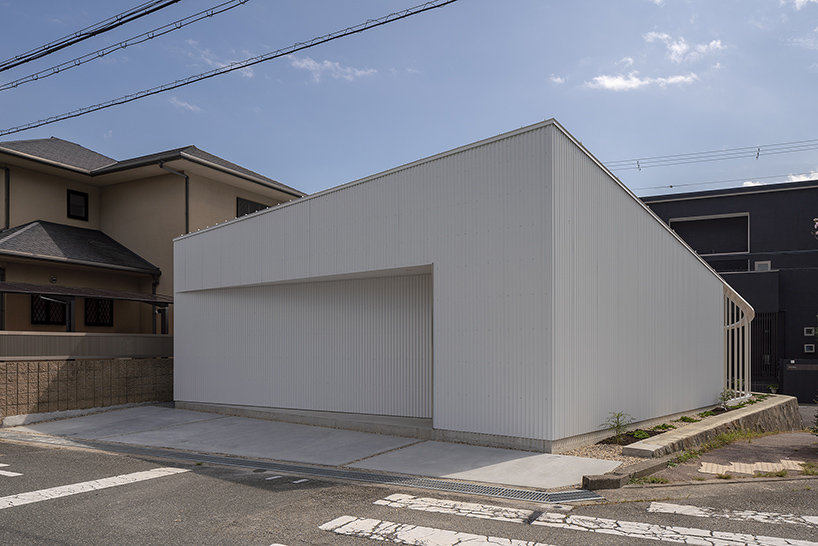 all photos by yasunori shimomurae
the L-shaped plan of arbol's one-story house is very simple — the first space upon entrance is the living room leading to the private area with the bedroom, while the bathroom is placed in the middle so that it can be accessed from other rooms. the kitchen island creates a separate space for cooking, while, at the same time, a sense of unity with the living room.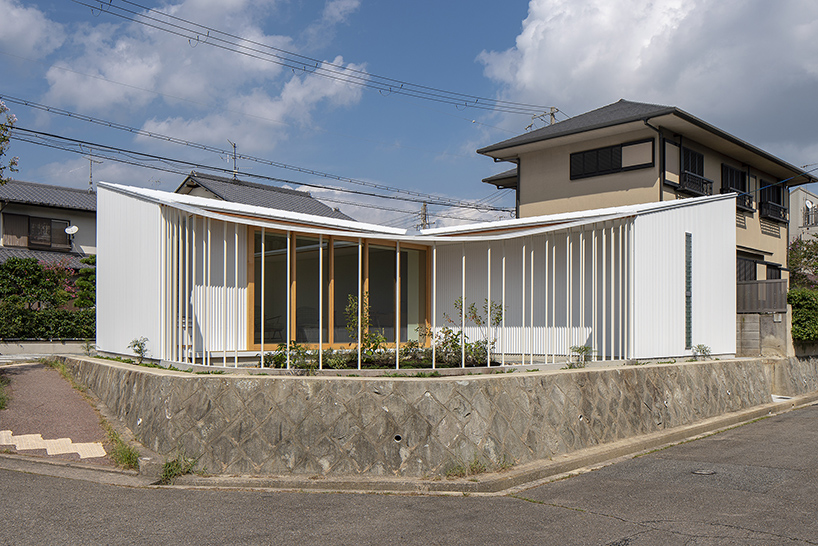 the pillars supporting the inclined ceiling in the courtyard create an atmosphere of a japanese traditional house, which is softly reflected in the simple and modern façade. the minimalistic garden contributes to this design language, while serving as a buffer between the private house and the street.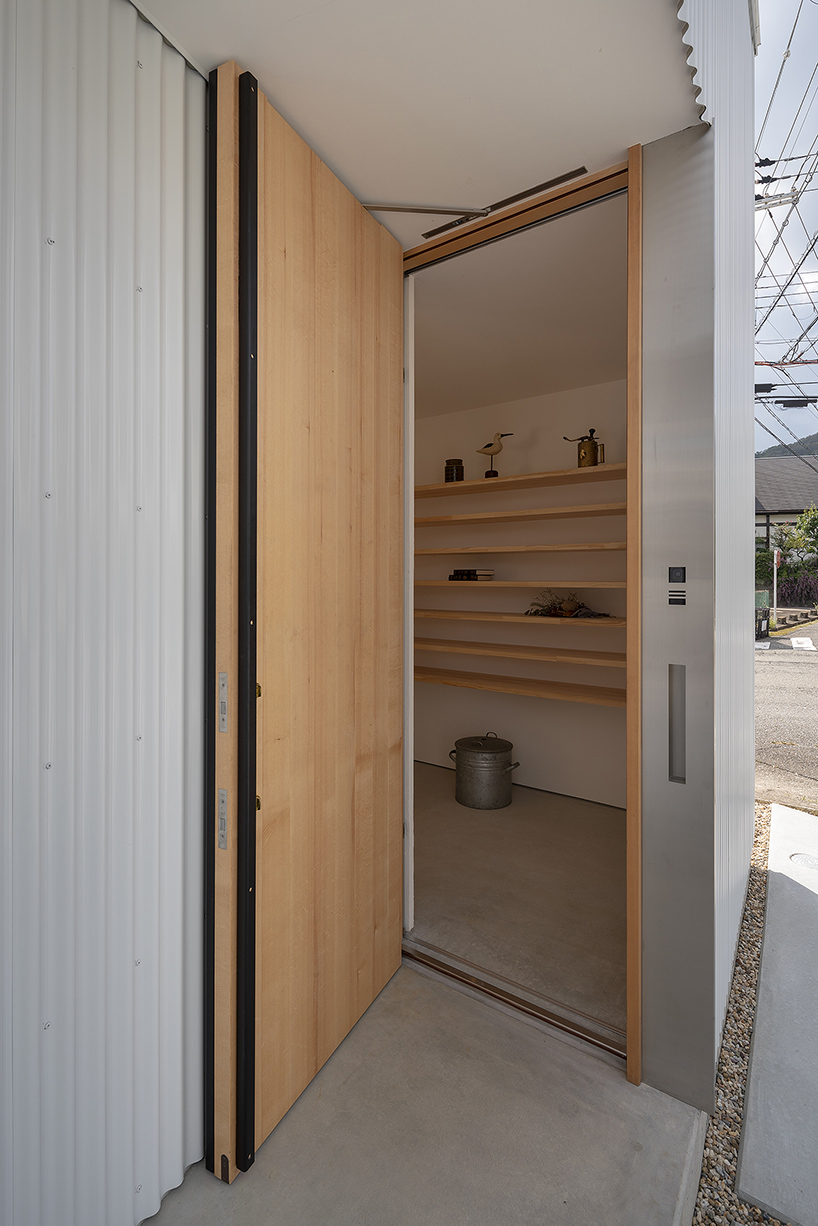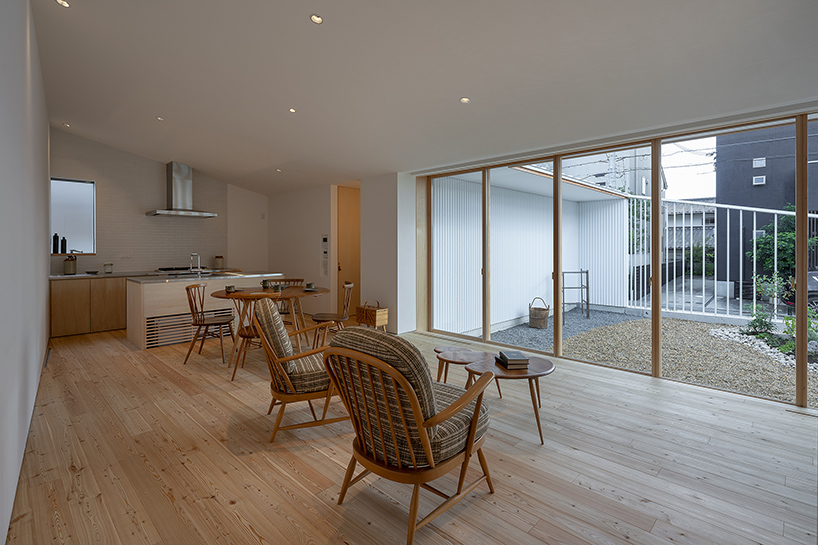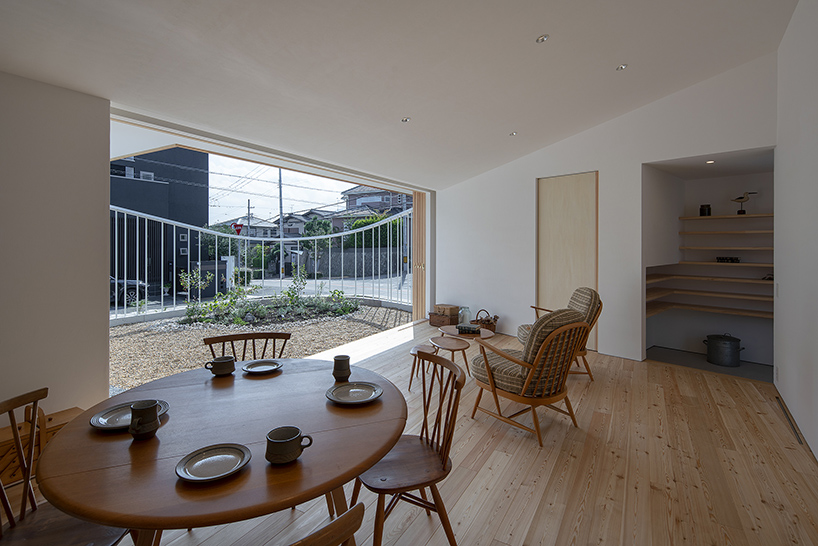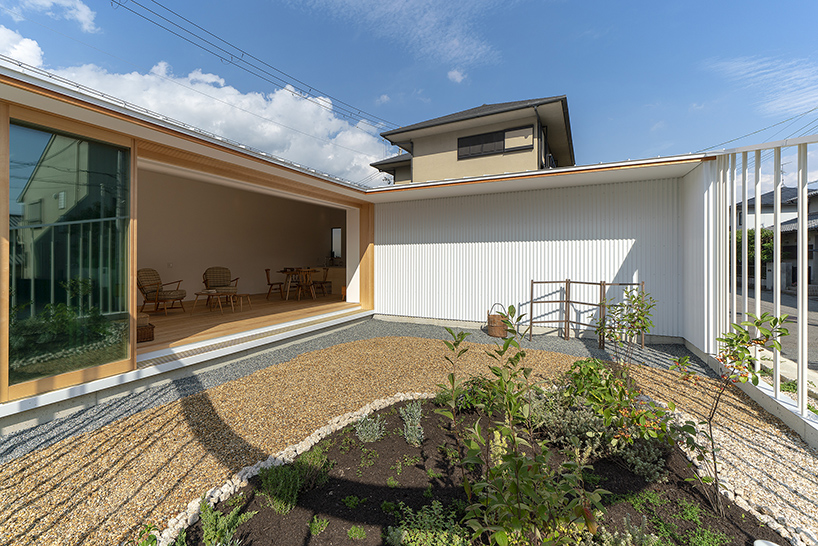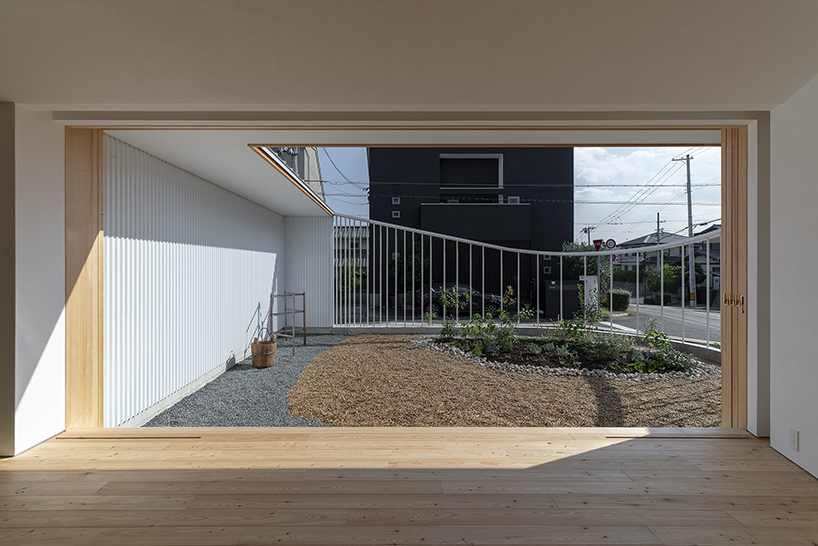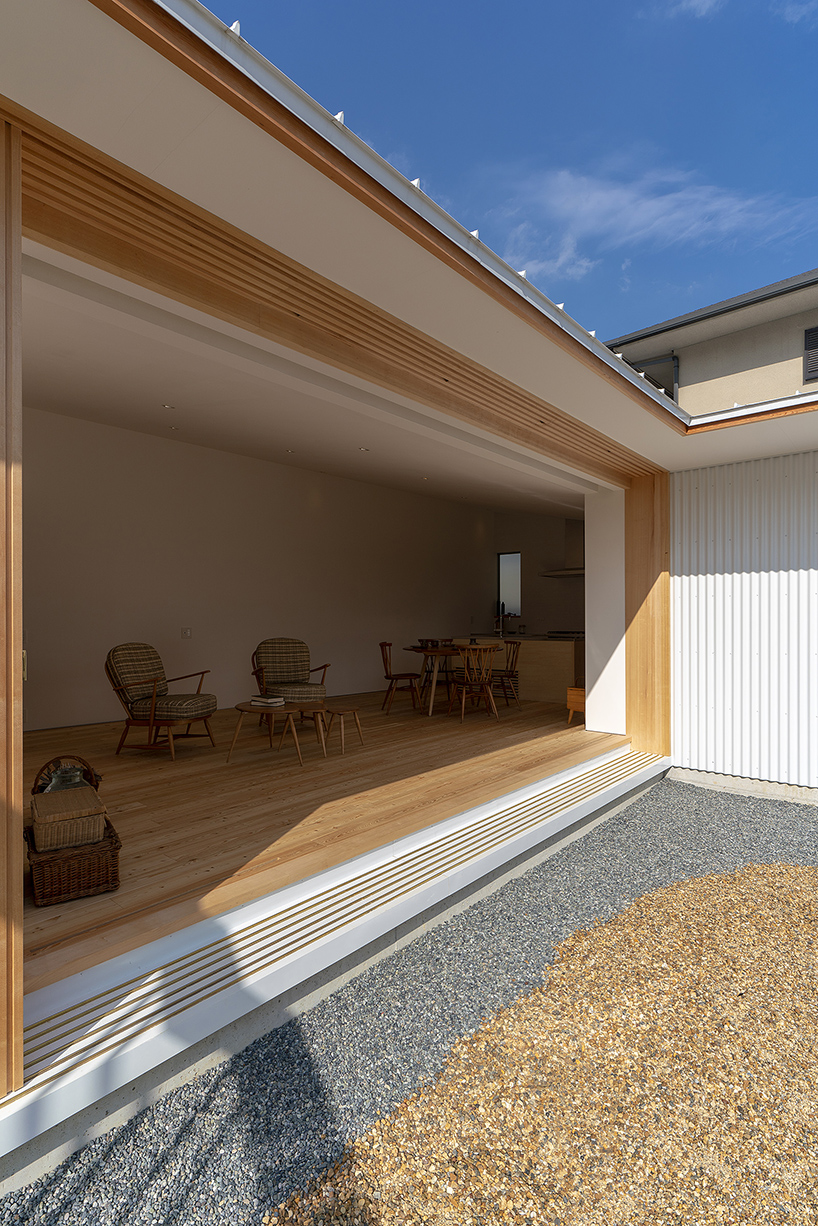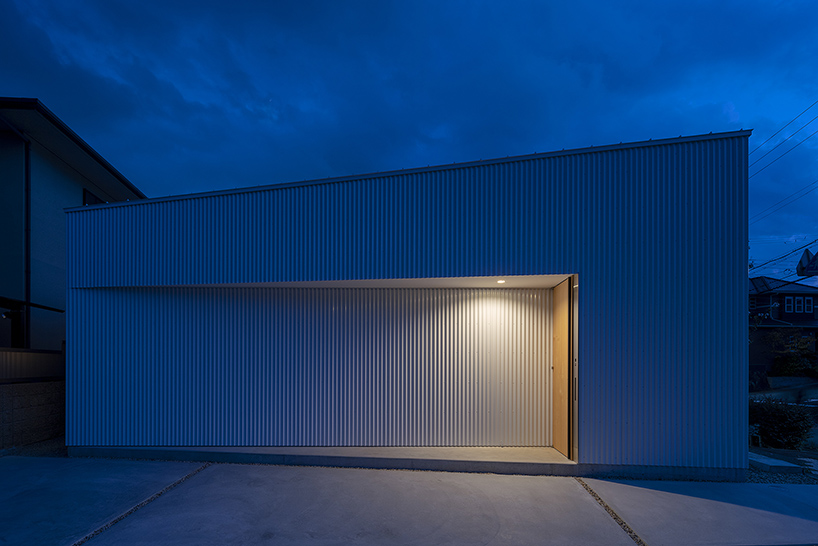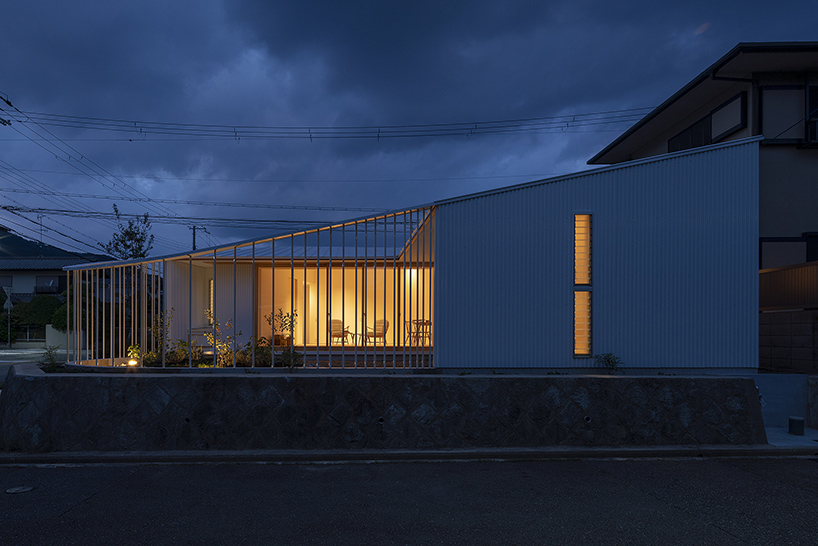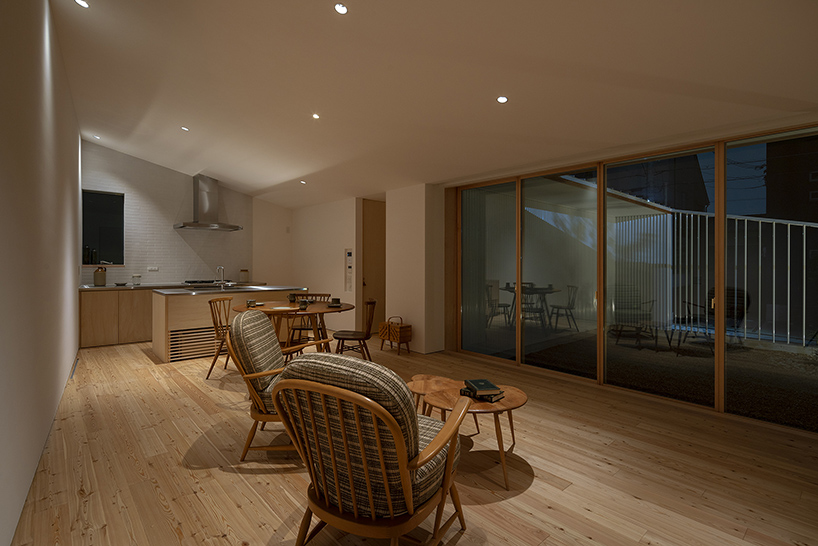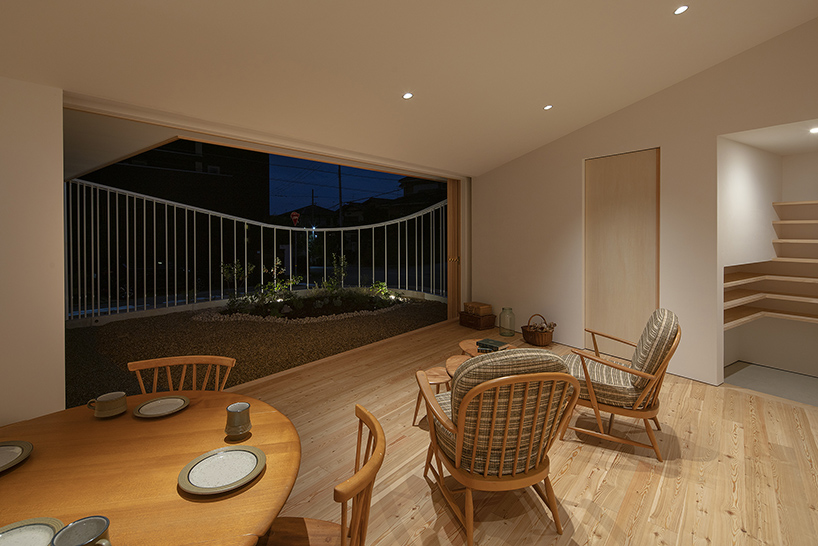 project info:
site area: 182.23 sqm 
total,
location: takarazuka, hyogo, japan

period: march 2018 – september 2018

basic design & execution management: arbol

detail design: arbol + hasuike

lighting: ushiolighting, moduleX inc.
construction: sasakura corporation
garden: creative kinshouen

photography: yasunori shimomura
The post arbol's family house in takarazuka is covered with corrugated aluminum appeared first on Architecture Admirers.